TRACK Air
True wireless earbuds
TRACK Air true wireless earphones deliver big sound through the very latest in modern design and technology. They come with an ultra-light design of only 5.5 grams per earbud, a premium noise isolating fit and up to 32 hours of battery time.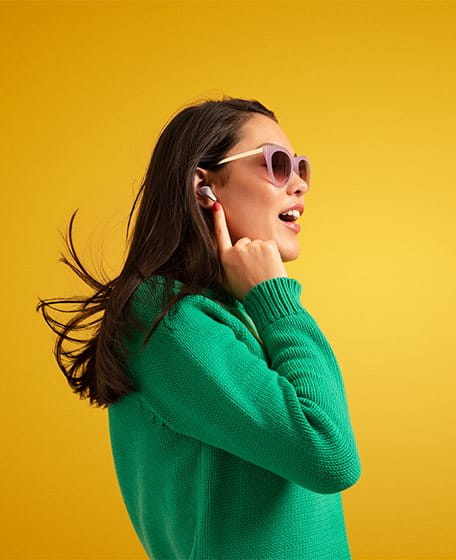 Your surroundings seem to fade away when you are listening to music with TRACK Air. Thanks to an always active noise isolating design, music and calls come through crisp and clear.
On a full charge, TRACK Air can play 8 hours of your favourite audio. Don't worry if you're on the go. The included wireless charging case is good for an additional 3 full charges. Meaning 32 hours of audio.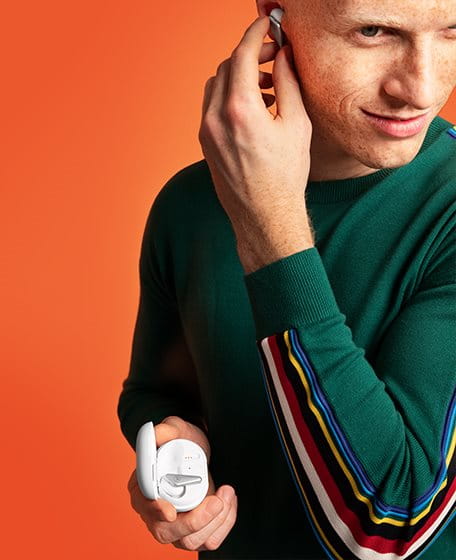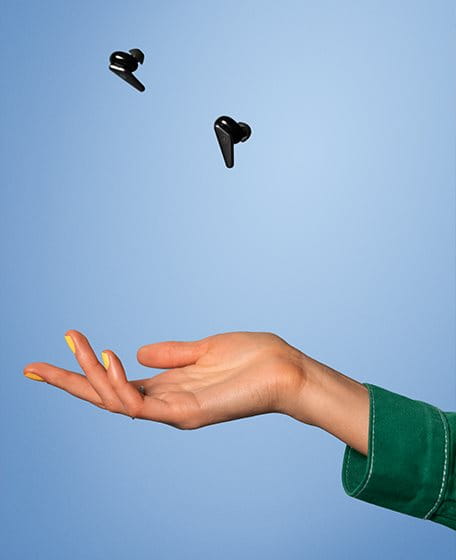 Nothing to weigh you down
Enjoy the richness of your music, without anything weighing heavy in your ears. TRACK Air delivers an impressive lightness of only 5.5 grams per earbud. Ergonomically designed for a comfortable and stable wear all day long. Choose from 4 different ear tip sizes for the perfect fit.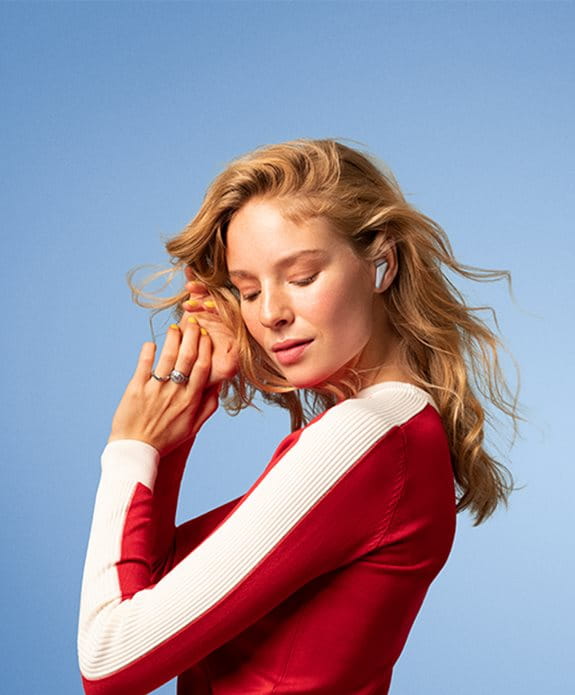 Don't let the size fool you. TRACK Air produces a rich, dynamic sound.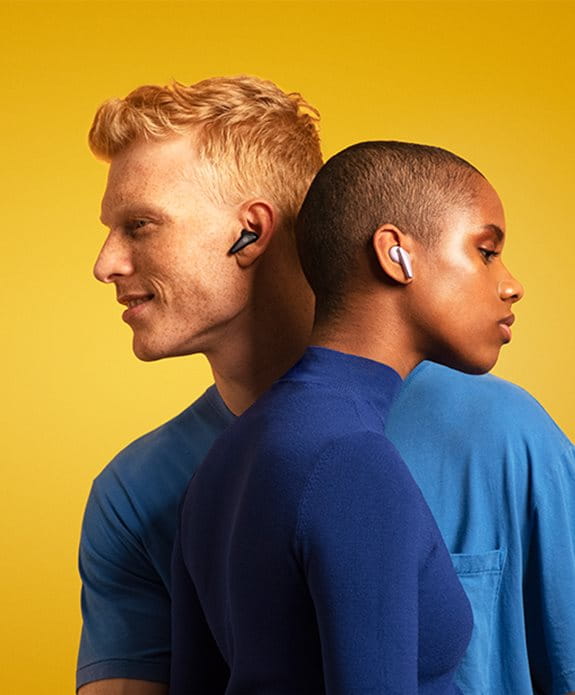 Connectivity issues are a thing of the past with these true wireless earphones. They connect to your device and hold their connection track after track. The high-performance chipsets and antenna design ensure the perfect true wireless experience.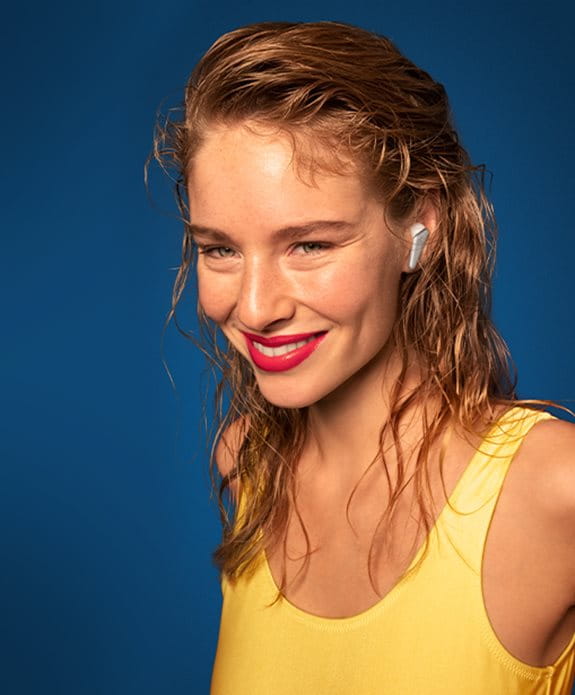 Rain? Snow? Sweat? Don't give them a second thought. TRACK Air was designed to go where you go. Made from premium materials and sealed tight to be sweat and splash proof up to IPX4.